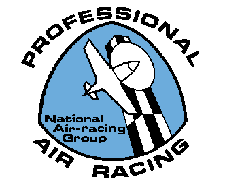 National Air-racing Group, Inc.
Membership Information

JOIN US!
Anyone interested in air racing is welcome to join. Regular membership dues are $15 [$20 outside the USA] per year Additional family members at the same address may join for $3 each, concurrent with the regular member's term. Only one copy of the newsletter is mailed to a regular/family address. Send your name (plus family names if also joining), address, ZIP code and phone number along with a check payable to "NAG, Inc." to:


Betty Sherman
NAG Treasurer
1932 Mahan, Richland, WA 99352-2121
(509)946-5690
e-mail: betty.sherman@gte.net

NAG merchandise available to members only: NAG patch ($5.00 via mail, $4.50 "on-site"), window decal ($1 - specify inside or outside mounting), ash color NAG T-shirts with the NAG logo silk screened in blue ($12 includes postage and handling - please indicate size required).



Back to Air Racing home page
page design & sponsor:



Helix Interactive Productions
http://www.warbird.com
e-mail: helix@warbird.com